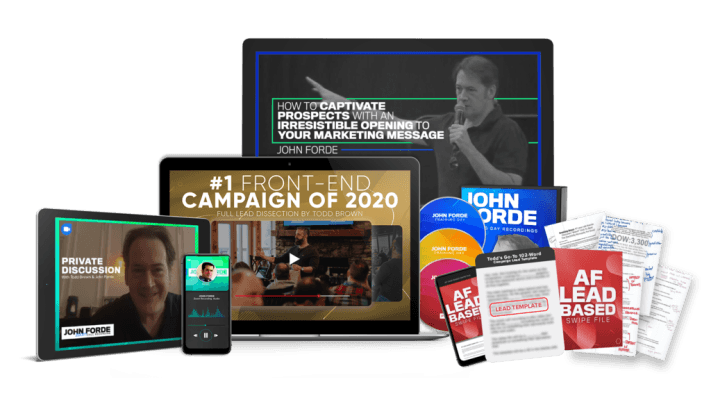 What You Get:
You're getting the recordings of Jack's full-day bootcamp, what we're calling Begin With A Bang! How To Captivate Prospects With An Irresistible Opening To Your Marketing Message. 
​You're getting the unedited recording of the private Zoom call with me, Jack, and my Marketing Director..
​You're getting the full AF Lead-Based Swipe File… annotated by one of the world's best copy chiefs. 
​You're getting the private Lead Dissection video I recorded for my own team. Dissecting the Lead of our most effective customer-acquisition campaign of the past two years.
And you're getting a copy of my go-to Campaign Lead Template — only shared with my team and my E5 Coaching Clients.