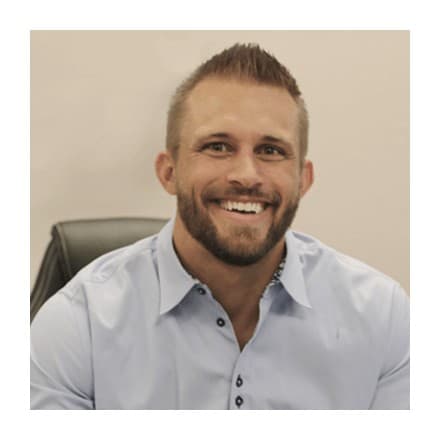 What You Get:
Here's a quick taste of what you'll be discovering inside this course …
Our proven Unique Value Proposition (UVP) structure

that gave us a

$10 increase

in AOV,

15.6% increase

in conversion rate, and

20.5% increase

in revenue per user. (Use this structure if you want to get good results.)

How commanding your visitors' attention in the first few seconds

of a visit to your website can transform your business. (Billions of dollars are lost in these first few seconds a visitor spends on a website. There's a reason why the global average ecommerce conversion rate is

only

around 2%. That means 98 out of 100 people leave and don't buy.)

The single most important change

that you can make on your website in order to make more money. (It's not what you think it is.)

Why you MUST have a UVP

for your business if you want to grow and scale your business to the level that you want. (Not having one is almost certain to severely cripple your growth, if not completely destroy your business.)​

What a UVP actually is

and how you can recognize one when you see it. (Most businesses don't actually have a UVP, even when they think they do.)​

Why creating an offer is so much more lucrative

than selling a product. (This is how you differentiate yourself from your competitors.)

The trap that most businesses fall into

when trying to create a UVP and how to avoid it. (Understanding this is

crucial

.)

How to speak your customers' language

and resonate with them. (Once you master this and apply it, your business will start to grow like wildfire.)

The characteristics of a winning UVP

. (Your UVP

must

meet all of these criteria to be effective.)

The BEST way—by far—to differentiate yourself

from your competitors and how that can help you create a tribe of raving fans who'll keep buying from you over and over. (This is the key to turning one-time customers into loyal customers.)

The "Buried Treasure" effect

and how it can help you make more money on your store. (Most stores suffer from this effect.)

How to craft your UVP using our proven system

.

(This is where we put it all together.)

Why you need to have product-specific UVPs

on top of your company UVP and how to identify them. (Most businesses don't even consider this.)

And much, much more … 
PLUS, You Get Our 57-Page World-Class "Fast-Track Copywriting Blueprint" 
To write high-converting product product descriptions, emails, ads, funnel copy, video scripts and more, lightning fast!
This report was written by a world-renowned copywriting expert and best-selling author, responsible for generating over $250,000 in sales!
Share this copywriting blueprint with your team and improve conversions across all your marketing channels!