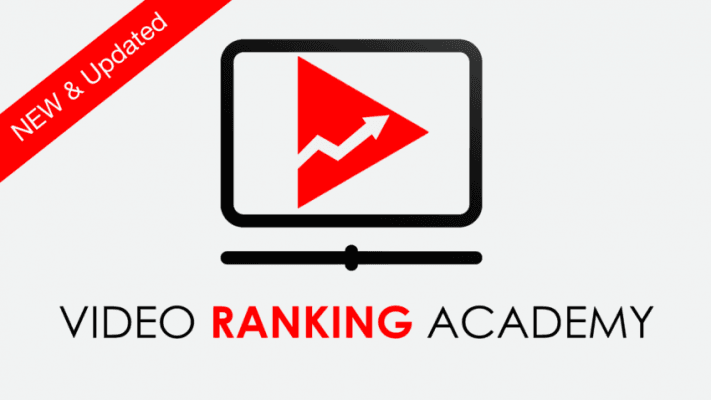 (NEW & UPDATED) Video Ranking Academy
Video Ranking Academy Bundle
Video Ranking Academy is the proven system for ranking your videos, growing your audience, & turning views into income on YouTube!
What You Get:
7 CORE VRA Modules (45 Videos)
7 CORE VRA Study Guides and Checklists
Video Ranking Academy isn't designed to just be consumed—it's designed to be applied. To help you apply the training to your YouTube platform, this seven-module course comes with seven interactive study guides and checklists. It also includes private access to a unique VRA Facebook group where you can discuss what you're learning with other YouTubers who are trying to grow their YouTube presence. The course will provide you with a proven framework for ranking your videos, growing your audience, and turning views into income.
Bonuses:
BONUS ONE: Grow with Video Instant access to over four hours of strategic content broken up into timely and actionable video recordings you can watch on your desktop, smartphone, or tablet.
BONUS TWO: 2 Group Q&A Sessions with Sean Cannell and Team You'll have the chance to ask your question, get clarity on direction on your channel, and meet other creators like yourself.
BONUS THREE: 51 Money-Making Ideas Download This download will walk you through 52 ideas to make money with your channel TODAY.