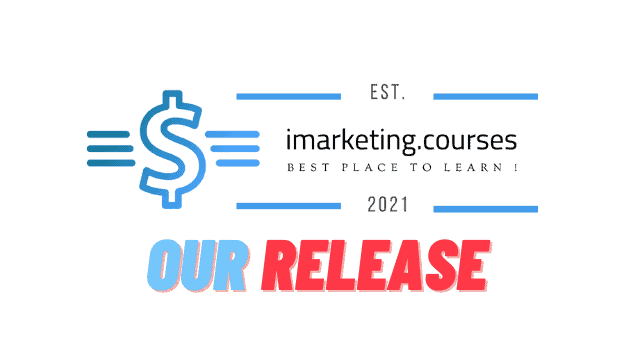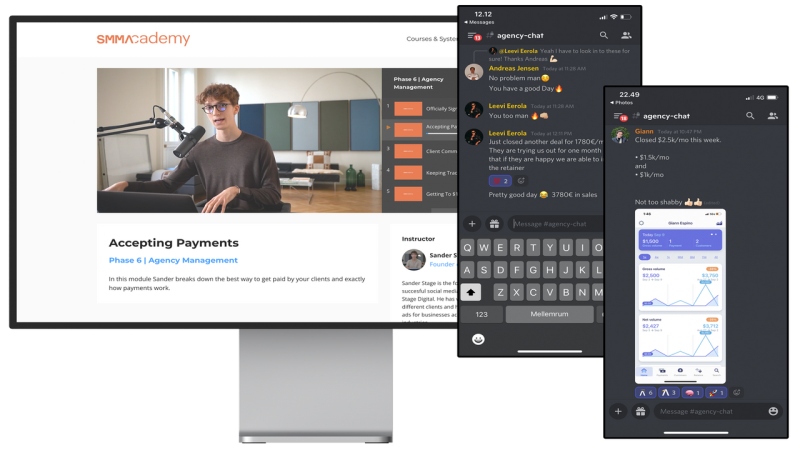 THE UPDATED 2022 VERSION ON
HOW I OPERATE A HIGHLY PROFITABLE SOCIAL MEDIA MARKETING AGENCY FROM MY HOME OFFICE AT 20
HERE'S HOW IT WORKS
The Academy is the industry's most technical agency program. It gives you all the knowledge, systems & processes you need to start, run and scale a profitable social media marketing agency.
We focus less on ideologies and mindset, and more on proven processes & technical knowledge. That's why our members are winning in the real world. We have more ad spend & higher paying clients.
We've spent the last 3 years developing the industry's leading agency management systems. They make agency management feel like a breeze. Academy members get full access to the range.
You can't change your life by surrounding yourself with the same people every day. Join our flourishing community of succesful & motivated entrepreneurs, and learn from people who win.
As a member, you get full lifetime access to our weekly live meetings, where you can ask Sander & other experts all the questions you may have. We've always got your back throughout your journey.
What You Get:
40 STEP BY STEP MODULES
The Academy is built around 6 phases that contain 40 in-depth video modules. Each phase represents an important aspect of your agency and each module will give you a unique set of knowledge that allows you to propel your business forward.
AGENCY SYSTEMS
Inside The Academy you'll find resources that you can copy & paste directly into your own agency. Our Seamless Systems have been developed by my team through years of experience. They're the core of a well-operating agency. These are the same systems we use to operate Stage Digital so well.
WEBSITE TEMPLATE
You'll get access to our Plug & Play Seamless Website Template. This allows you to copy & paste my agency website in the matter of 30 minutes, and then customize it to your liking. It's a complete breakthrough in our industry. Instead of having to spend tireless hours developing your website, you'll have your own professional website set up in less than an hour.