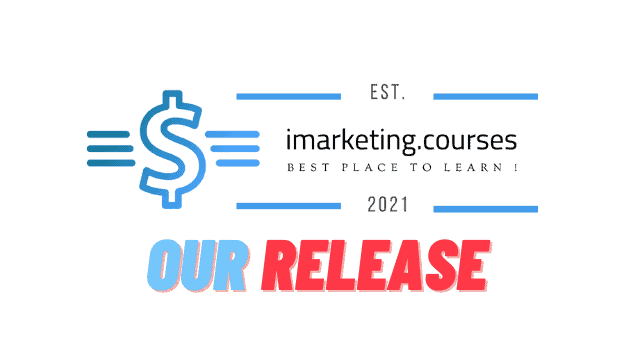 Ready to develop an UNSHAKEABLE inner certainty that will allow you to
THRIVE even in the most uncertain times?
IT'S TIME TO BREAK THROUGH THE FEAR, UNCERTAINTY & DOUBT
THAT'S BEEN HOLDING YOU BACK SO THAT YOU CAN FINALLY…
LIVE THE LIFE YOU'VE ALWAYS
DREAMED OF
Enrolling in the Manifestation Babe Academy means getting your MBA in manifesting. This is where your dream life goes from being an unfulfilled fantasy…
To a reality you actually live.
ABOUT THE PROGRAM & WHY YOU NEED IT
This is the only program that you will ever need when it comes to manifesting your dream life.
The Manifestation Babe Academy is a 20-week deep-dive program taught exclusively by Kathrin Zenkina — #1 Best-Selling Author, Host of the globally recognized Top 10 podcast, the Manifestation Babe podcast, and manifestation coach to *hundreds of thousands of women.
MBA has been intentionally designed and curated to give you the best of the best when it comes to manifestation techniques, spiritual principles, and success strategies. Most importantly of all, MBA is uniquely results-driven. Because it's mainly the RESULTS that matter, right?
Here is the tried, tested, & proven Blueprint
to manifesting your dream life:
Building a strong foundation as the primary co-creator of your life (1 module)
You can't be expected to build the castle of your dream life without first setting up a strong foundation. In the FOUNDATION phase of the program, we're going to set powerful intentions that the Universe can't help but get behind, dig into the primary motives behind why you desire the things that you desire so that you become an irresistible magnet to them, and dive into what makes this program so effective—creating change at the highest hierarchical level.
Unlearn everything you think you know about manifesting (3 modules)
I don't even have to tell you that most of everything you've ever learned about manifesting is probably wrong. Because if you already knew everything you needed to know, you wouldn't be on this page right now. You'd already be living your best life, too busy to even scout such a program in the first place. In the UNLEARN phase of the program, you're going to be unlearning outdated manifestation misconceptions that are keeping you stuck, learning how reality is created on a scientific, psychological, AND spiritual level, as well as how to tap into the immutable Universal Laws that literally control every aspect of manifesting your dream reality.
Release the crap that's clogging up your field and getting in your way (4 modules)
The biggest reason why most people don't get what they want in life is because they hold onto the things in their energetic field that are literally repelling their dreams. And the worst part about it is that most (like 90%) of those things are unconscious–meaning you don't consciously know of their existence. In the RELEASE phase of the program, we're going to implement the most effective tools proven by neuroscience and ancient spirituality to release core, past-life and generational beliefs that are keeping you in a vicious cycle of creating a life less than what you truly deserve.
Rewire your brain to manifest on autopilot (2 modules)
Your brain is an incredible, powerful and super malleable tool that we can use to turn on the process of manifesting on autopilot. After we've released the crap that's clogging up our energetic fields and getting in our way, it's time to dive into the REWIRE phase where we will use even more tools to encode new, empowering beliefs into our subconscious minds. No more detrimental habits, beliefs, and thought patterns over here!
Relearn the things that actually matter in the manifesting process (3 modules)
In the RELEARN phase of the program, this is where we dive into the ultra juicy advanced manifestation goodness. Now that you're a clear and clean slate and you've rewired your brain with new empowering beliefs, you're going to implement the no-fail 4-step manifestation formula to manifest ANY desire that lights your heart on fire. This is also where you will learn never-before-taught content on creating your own UNIQUE manifesting process. We will be using the system of Human Design to learn how to easily manifest according to your unique type, strategy, authority, cognition, arrows & activated centers (some Human Design terminology you'll learn very soon!).
Become a
World-class Manifestor
and attract everything you've ever wanted
With MBA, You're Getting
Over $26,000
Worth Of Content:
$9,997 VALUE
14 Pre-Recorded Training Modules
$9,997 VALUE
14 EXCLUSIVE Audio Downloads
$3,997 VALUE
9 LIVE 90-minute Q&A Sessions
$997 VALUE
Florist! I love arranging flowers.
$2,997 VALUE
14 Weekly Transformational Workbooks
$2,497 VALUE
Bonus #1 – The Rich Babe Prosperity Masterclass
$1,997 VALUE
Bonus #2 – BIPOC Healing Ancestral Trauma 3- Part Series with Juliet C. Obodo
$997 VALUE
Bonus #3 – Rich Babe Financial Freedom Playbook
$999 VALUE
Bonus #4 – Make Money Work for You Masterclass with Brennan O'Keefe
$399 VALUE
Bonus #5 – 31 Simple And Effective Manifestation Rituals That Actually Work Guidebook
$199 VALUE
Bonus #6 – Vanessa Engels Ocean Breath Call
$199 VALUE
Bonus #7- Exclusive Pre-recorded Q&A with African Shaman Makhosi
$297 VALUE
Bonus #8 – Pineal Gland Wellness Bonus
$1,497 VALUE
Bonus #9 – Tapping Into Massive Wealth
$499 VALUE
Bonus #10 – Money, Sex, Magic Module
$2,997 VALUE
Prize Giveaway- The Bundle Of Kathrin's Favorite Things
$77.77 VALUE
Pay-In-Full Gift – Manifestation Babe Gift Box
PRICELESS!
High-Vibe Community & Exclusive Accountability Program
PRICELESS!
NEW! Supportive Peer Mentors
TOTAL VALUE
But that's NOT what your investment in the program is.
THE MANIFESTATION BABE ACADEMY IS ONLY $2,999.