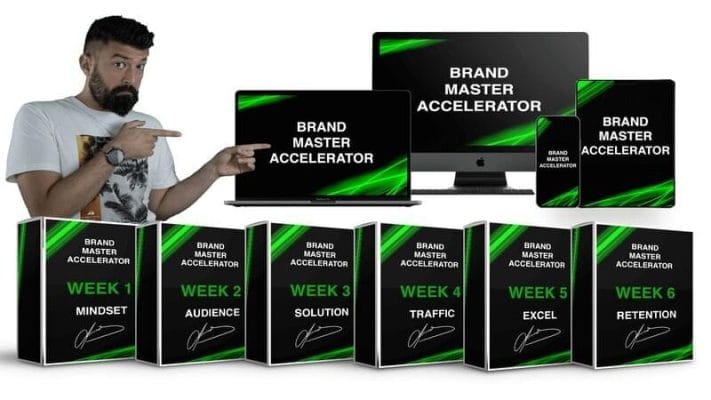 The Masterclass that I wish I had when I was starting it out 10+ years ago!
It's a 6 week masterclass with super detailed step by step videos that will help build your own ecom branded store from scratch.
This is what you get when you decide to invest into Brand Master Accelerator today:
6 weeks of BMA masterclass
PDFs, transcripts and audio version of every lesson 
A private FB community for help and support
Monthly Q and A calls to make sure you stay on track with your goals
This is dramatically different from any ecommerce training you've been through before.
Here's why.
✅ BMA is my proven framework that I've perfected the last 10+ years.
✅ BMA is responsible for dozens of success stories & case studies
✅ BMA is a fully detailed online training BASED ON REAL DATA & NOT THEORY!
Let me show you in details what are going to get when you invest today in BMA.