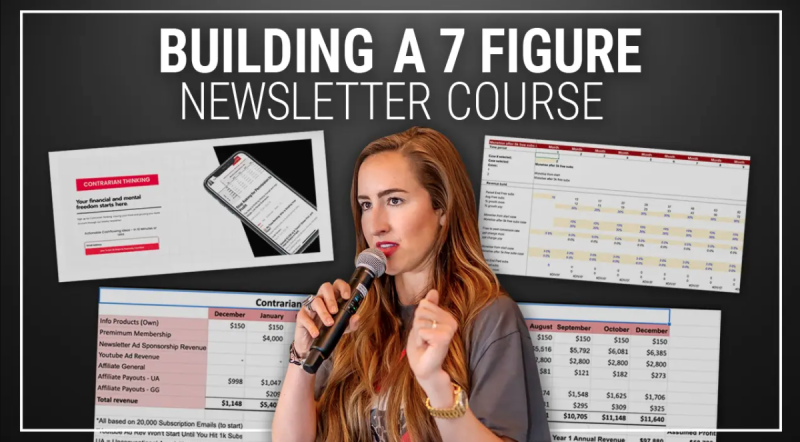 Everything we wish we knew when we originally launched Contrarian Thinking. Our goal is to give you an entire playbook that will get YOU to your 100's of thousands of subscribers and millions in revenue. PLUS – we will update it based on your feedback and questions.
What You Get:
8 Step by Step Modules
34 Detailed Chapters
15+ Videos & Hours of Tailored Content
Interviews from Newsletter Creators of 20k to 100k+
Business Models, Financial Models, Tech Stack, Scripts, Templates & Guides
Our Internal Memos, Notes on What Worked and Didn't & Analytics Pages
Templates & Guides
You'll get editable templates and guides from exactly how to hire your team, to how to plan your financial projections and revenue models.
Exclusive Interviews
Our special presentations come from guests who have grown their email list and personal brand, and they breakdown how you can too.
Explosive Growth
You'll get step by step instructions on how to grow your email list using social platforms, collaborations, and more.
If you want to see the download link, you have to be our paid member. Please, go here and choose your membership