The ONLY sales-tested and coach-created
framework for new (and aspiring)
coaches who want to go from
no leads, cold leads, and warm
leads to CLIENTS!!
82% OF COACHING BUSINESSES FAIL WITHIN THE FIRST TWO YEARS.
(source: The International Coaching Federation, 2017)
This statistic shouldn't strike fear in your already stressed-out heart.
In fact…
It is your duty, almost a responsibility, to NOT be a part of that 82%.
If there is a stat you SHOULD be part of, it is THIS one
Business coaching industry revenue increased to $15 billion in 2019
(source: IBISWorld)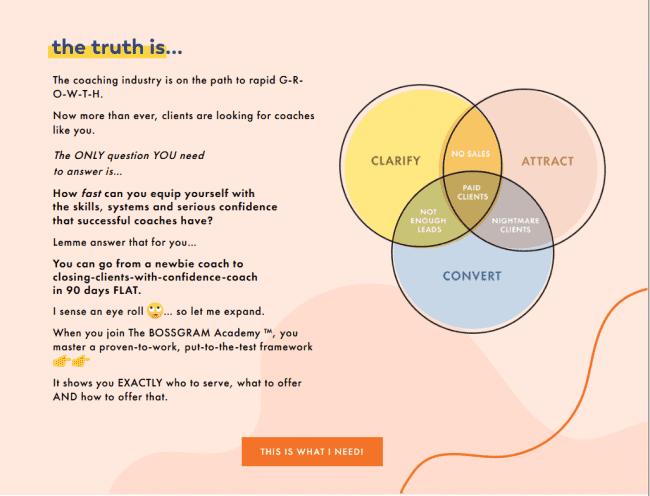 now, tell me,
are you a coach
who is…
New to the game but ready to make this the BEST year for your coaching business.
Tired of running yourself ragged on the
content-creation hamster wheel trying to master
the many moods of the Instagram algorithm.
Ready to sign on your first paid client in
90 days or less so you can have a real
money-making business instead of an
expensive (and time-consuming!) hobby.
Aware that age, location, family dynamics or niche don't determine your success and growth. Yes! Whether you're a young mom, live in Nicaragua, and are a spiritual coach doesn't matter. What matters is whether or not you own your expertise each time you show up on Instagram.
Excited about knowing exactly who to serve and what to offer so your ideal clients can't help but want to work with you, over and over again.
Willing to show up and do the work that actually moves the needle instead of burying yourself in busywork that doesn't bring in the big bucks.
HERE'S WHAT YOU'LL DO INSIDE The BOSSGRAM Academy™
SO YOU CAN START BLOWING UP THOSE PAYPAL NOTIFICATIONS DOING WHAT YOU LOVE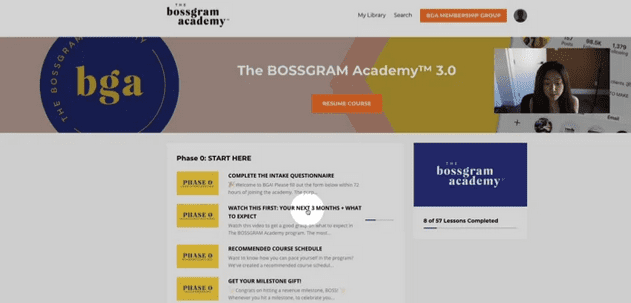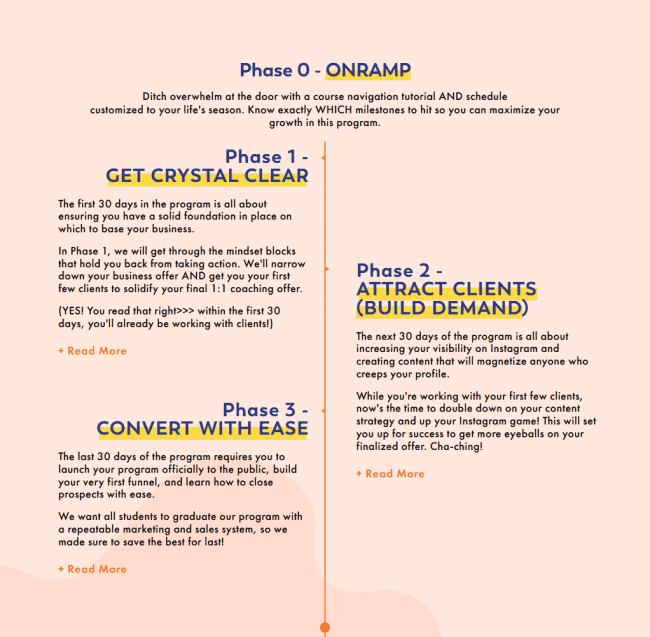 The BOSSGRAM Academy ™ Bonus Bag
Everything you need to think like an entrepreneur, a CEO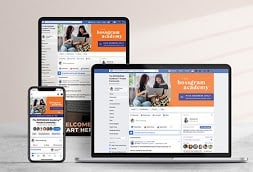 12-Month Access to The BOSSGRAM Academy ™ Facebook Community
Got questions? C'mon over to our prized Facebook community. Surround yourself with like-minded, focused fellow coaches, so you'll never feel lost and overwhelmed again. And no question will go unanswered!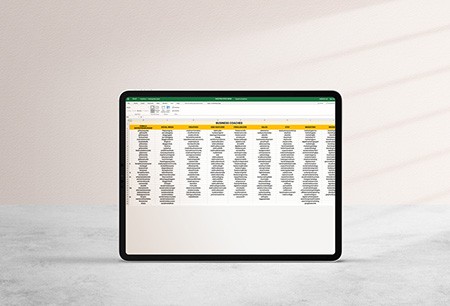 Hashtag Boss Bank
No time to do hashtag research? I gotchu! Grab a ready-to-use library of over 1,000 hashtags designed specifically for coaches in any niche.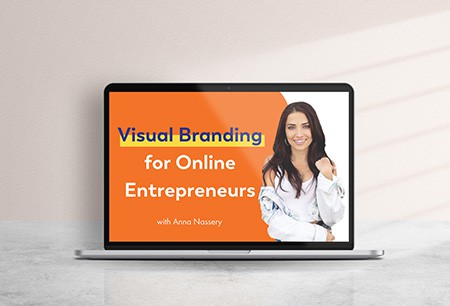 Visual Branding for Online Entrepreneurs
What does "branding" even MEAN? Anna is the founder of BrandUp, who created Vanessa's brand, website, and the BOSSGRAM Academy Sales Page! She'll share tips on how to DIY your brand as an early stage entrepreneur, and walk you through WHEN to actually invest in professional work.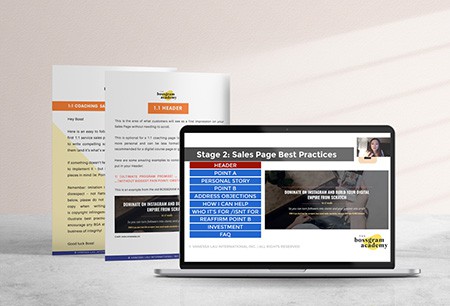 Sales Pages That Convert
Want to write a solid sales page for your 1:1 offer? This training will help you craft compelling copy even if you're not a writer, to begin with!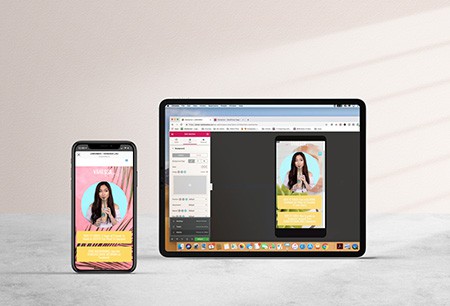 Create Your Own Linktree + Linktree Template
Quickly optimize the link in bio section complete with a tutorial AND a plug-and-play template so you never have to bother with the tech or design know-how to make this magic happen.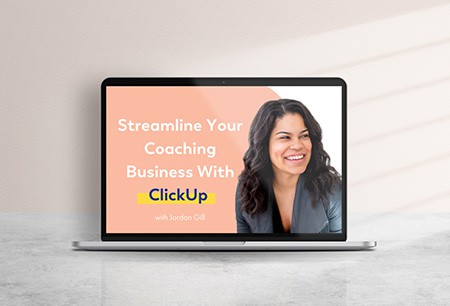 How to Streamline Your Coaching Biz with ClickUp
If time management and all things systems gives you hives, this tutorial will show you how to turn ClickUp into a powerful ally and reclaim your sanity (and schedule!) in one fell swoop.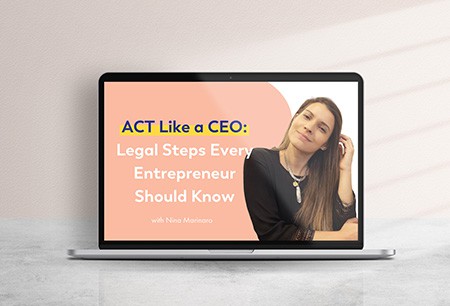 ACT like a CEO: Legal Steps Every Beginner Entrepreneur Should Know
Nervous about all the legal side of things in business? Trusted lawyer, Nina Marinaro, will go over all the legal issues to consider, and the steps you can take to ensure you're legally covered in your new online coaching business so you can truly start acting like a C-E-O.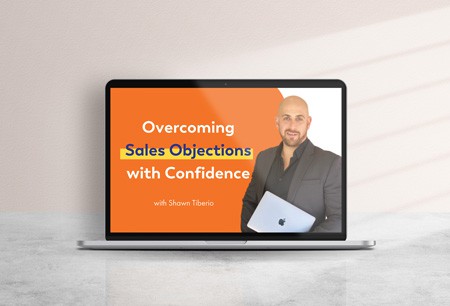 Overcoming Sales Objections with Confidence
End the days of frustration and fear when you are about to close on a potential prospect. Sales can be scary at times when you don't know the exact words to say (especially when it comes to objections!). This training walks you through exactly what to say so that you can get more of what you want out of your sales conversations as a new coach.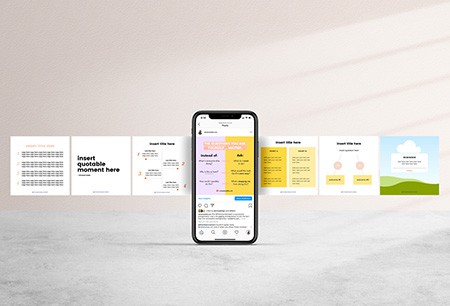 IG Carousel Templates
Turn on the engagement taps with done-for-you, easy-engagement Canva carousel templates. Simply customize them and load them up. BOOM!