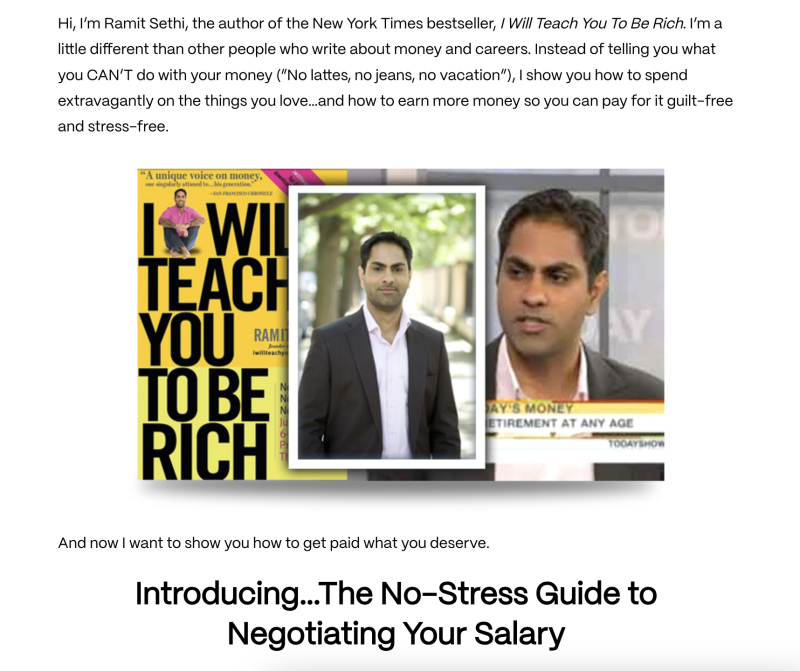 WHAT YOU GET?
Lifetime Access to the "Negotiation Vault."
I wanted to blow every other piece of negotiation material out of the water for you.
Beyond the coursework, you'll get access to the powerful "Negotiation Vault," which includes tested negotiation results of hundreds of other students to walk into your negotiation fully armed with the latest, most effective tactics.
The "Negotiation Vault" includes:
Word-for-word SCRIPTS to help you in every stage of the Negotiation Timelines
FIELD REPORTS from real students who landed massive raises — including the actual words they used.
Actual BRIEFCASES real students that worked
Video PRACTICE SESSIONS featuring real students learning how to negotiate — and getting detailed live feedback from me
Video INTERVIEWS showcasing dramatic success stories and the negotiation tactics behind them.
Word-For-Word, Ready-To-Use Scripts
Your course includes PROVEN scripts to get inside your boss's head, land higher-value work, effortlessly request (not ask for) a raise, and deftly parry any objection — all while remaining 100% positive, professional and non-confrontational. And that's only a few of the numerous scripts you'll get full access to.
PLUS — you'll get to see real-world examples and video demonstrations of the scripts in action. Watch the scripts applied in videos to observe tonality, pacing, and body language.
No other negotiation resource offers tested scripts, on video, for virtually every negotiation scenario.
Field Reports and Case Studies
The course includes detailed stories of successful negotiations, straight from my students themselves. Not just marketing and business types — includes social workers, engineers, non-profit employees, designers, part-time interns, and men and women from around the world.
Learn how they overcame their fears of negotiation, how they approached their bosses, the exact words and "Briefcase" documents they used.
Video Teardowns
It's one thing to read about negotiation. It's another to SEE it in action.
This course takes you behind the scenes into the negotiation process with HOURS of live, video negotiations with real students.
I put some of my best students in the hot seat — then tore them down with every negotiation rejection trick and technique in the book. Watch them transform in minutes as I point out the subtle "invisible" mistakes they've been making, and show them how to improve their words, tonality and body language. You'll see the before and after — and get all of the transformative, "cut-to-the-chase" lessons I teach them to rapidly improve their negotiation skills. All in HD video.
Their pain is your gain!
Interviews With the Experts
Join me for HOURS of HD video of me in studio interviewing some of the best negotiators I've ever met — including some who trained me. You'll meet:
Justin, my Stanford "inner circle" friend and one of the best negotiators I know (now a senior executive at a global technology company).
Chris, the self-described "socially awkward" IWT reader who tripled his income in 18 months using my material…
…and more
You will not find this material anywhere else.
Q&A Coaching Call
At the end of the program, I'll send you an exclusive Q&A webinar where I answer the toughest negotiation questions, tackle real student barriers and role-play scenarios. Recorded, transcribed and available in audio for easy listening on your iPhone or iPod.