Get specific tips on landing your dream job in months instead of years
Introducing Find Your Dream Job
The first course with the exact word-for-word
scripts, tactics, and psychological strategies to
crack the code of finding your Dream Job
The "Everything Included" course that's
helped hundreds find their dream job.
No matter which college you went to.
Even if you have limited experience.
Even if you don't know what your Dream Job is… yet.
"Find Your Dream Job" is the tested, step-by-step, 8-week program to seize control and rapidly identify your passion, tap your natural network, find your Dream Job, and interview and negotiate so you're paid what you're worth.
Including the Extraordinary Dream Job Vault, stuffed with 25+ hours of bonus video, video teardowns, live interview critiques, word-for-word case studies, and ready-to-use email scripts. Built to force you to take action. Yours for life.
From Ramit Sethi, author of the instant New York Times bestseller, "I Will Teach You To Be Rich."
Our 7 Invisible scripts for Finding a Dream Job
I discovered 7 Invisible scripts to finding a Dream Job — beliefs so deep, they're often invisible to us. How many of these scripts apply to you?
(Most of us hold at least 3 of these scripts…but some have all 7.)
Invisible script #1: "I don't know what my passions are… there's so much to choose from and I don't want to pick something and be stuck with it later. And when I DO find something I'm passionate about, it doesn't pay!"
Invisible script #2: "I don't have enough experience. How am I supposed to get experience when they won't take a chance hiring me?"
Invisible script #3: "I know I'm supposed to 'network,' but I hate selling myself. What are you supposed to say, anyway? Why would a busy person want to help me?"
Invisible script #4: "I need to 'figure it out.' I really need to figure out what I want to do…"
Invisible script #5: "I suck at interviews. Even if I'm lucky enough to get an interview, I never get the job. I always fall apart or just end up rambling."
Invisible script #6: "I followed all the rules. I went to college, got good grades, and I'm willing to work HARD. What about all the stuff we were all promised? What about the 6-figure job? Where's that?"
Invisible script #7: "My situation is different. 'I dunno…I can't get a job because I'm too old/young/went to a state school/majored in English/I'm a job hopper/I don't live in the USA.'"
How many of these scripts do you have?
And what's your natural response to them?
Just like we've been taught since we were kids, you…try harder. It's a predictable pattern — but it's also surprising.
You go online and start searching for how to get a raise, or writing a killer resume. And you get "tips."
Top 10 ways to write a resume!
7 mistakes you must NEVER make!
68 dream careers (park ranger!)
You make list after list of all the things you're interested in and you could potentially do.
Now you have a lists of things you're kinda interested in, and a hodgepodge of random "tips" that you aren't sure how to use,
You get on Twitter…now what?
You update your resume…now what?
How does attending a networking conference turn into a Dream Job?
It's like there's a game being played around you — and you just can't quite figure out the rules.
Introducing The Dream Job System
"Find Your Dream Job" is an 8-week, online, HD video course that covers the ENTIRE process of your Dream Job search.
From figuring out what your Dream Job is to negotiating a signing bonus when you land it — and all the key steps in between — this course include everything you need to know.
Your Dream Job course includes:
WEEK 1: The Uncommon Roadmap to Finding Your Dream Job
Blast through the mental barriers holding you back and dramatically accelerate your success with the Dream Job system…
The R.A.N.T technique to strip away all the worthless "stuff" clogging up your day like an artery with a blood clot…
Uncover the 8-step road map to your Dream Job. Know what to do, when to do it, and see massive results — fast.
A simple, yet little-known technique for destroying the "silent success killers" blocking you from your Dream Job.
The chronic, invisible "slips" that signal we're willing to be undervalued. (Women are especially prone to these, but they can be quickly corrected.) Each mistake can cost you thousands at the negotiating table.
"Opening yourself to serendipity": How to open yourself up to surprising opportunities and lucky encounters without being "random"
Detailed examples of Competence Triggers, the subtle verbal and visual signs that telegraph if you're a top candidate…or just another applicant
WEEK 2: Discover Your Dream Job
Laser in on potential dream jobs with our unique

"Window Shopping Strategy"

…without ever closing a door
The 2 things that matter most when it comes to finding your dream job (and why most career "experts" dish out bad, outdated advice)
Use

The Cloud Technique

to get instant clarity on what you REALLY want in a job. Turn vague, hopeful ideas into a step-by-step process that brings you powerful new results every week
How to stop worrying about passion without eliminating it
WEEK 3: Discover your Dream Company
How to zero in on Dream Job companies both local and national. (Remember, it's what they can do for YOU… not the other way around.)
The 80/20 rule of job hunting: The specific tactics that will produce 80% of the results in 20% of the time


The Pipeline Technique

that brings you a consistent flood of opportunities. Why get hung up on one company? Put this technique into practice to have a constant flow of new Dream job opportunities…until you pick the one you want
How to tap into the "Shadow Market" of job opportunities. (As many as 80% of jobs are snatched up BEFORE they're advertised… while everyone else fights over the scraps. )

The specific websites and little-known resources to discover inside information about a company that's lurking in plain sight
WEEK 4: Natural Networking
The one simple thing most people don't do, that can help them build a massive network — even if they're starting from scratch
How to build a team of experts helping YOU look for a job: including specific "cut and paste" email and in-person scripts

The Closing the Loop Technique:

how to stay on top of an influential person's mind long after you meet them
How to add value to VIPs even if you "don't have anything to offer" (including real-life, in-person video examples)
The actual, tested word-for-word email scripts to meet busy CEOs, hiring managers, and potential mentors
The powerful "Conversational script" of ready-to-use questions when you meet a busy person that I've used with CEOs, national journalists, and hiring managers
The "Conference Crusher" technique, or how to get the attention of extremely busy people at crowded conferences. Includes a case study on exactly how I implemented this — and the national press and new relationships I built from carefully applying it
Where to find "inside information" about a company (legitimately and ethically) and use the information to actually "read the minds" of your interviewer. Try this once and observe the powerful results. You'll use it for the rest of your life.
WEEK 5: The Perfect Marketing Materials
The secret to powerful resumes and cover letters that even the experts don't understand
Why most people waste over 90% of their time when trying to write the "perfect" resume (and how to instantly stand out in a sea of competitors by using the "Plain English" Principle)
"Storytelling Sales Secrets" and how to create a "story toolbox" to effortlessly engage with your prospective employer and rise head-and-shoulders above the competition
The specific words to use in the first 5 lines of your resume to "control" what the reader sees
Actual Resumes and Cover Letters That Win — plus my analysis
The "Plain English Principle" I used when I spent 100 hours re-writing my own resume at Stanford
WEEK 6: The VIP Application
My proven email templates you can use to "wow" a hiring manager. With response rates as high as 90%, give yourself an unbeatable advantage to landing an interview
The exact conversation road map to use when meeting on a high-level VP or hiring manager, down to the subtle words to use and questions to ask

How to get employers to invite you to interview by being a discerning candidate
WEEK 7: World-Class Interviewing
The #1 mistake people make in interviews and what the interviewer secretly wants to discover (clue—it's not WHAT you say but HOW you say it)
"Perfect" answers — the exact words and the strategy behind them — to the toughest and most common interview questions.
Mind-reading techniques to discover what the interviewer is REALLY asking. When you understand the "question behind the question", you can handle even unexpected questions like a pro
Actual before-and-after interview teardowns with real students…all captured on video so you can watch transformations in front of your eyes
How to overcome the "job hopping" interview question
What questions to ask during the interview and what to say when they ask "do you have any questions?"
How to answer trap questions like "what's your biggest weakness?" and more
The "Tiger Mom" interviews, where I record hours of merciless interview practice with one of my students, pointing out the subtle intricacies that 99% of candidates miss. If you're like me and have unrealistically high standards, you'll appreciate the powerful before-and-after results of this approach.
WEEK 8: The Psychology of Negotiation
The "Negotiation Sessions" — watch actual students negotiate on video observe where they go RIGHT and WRONG…then take the master-level analysis (provided with each negotiation) and instantly adapt it to your personal communication style
Use an arsenal of techniques to handle every type of negotiator: adversarial, cooperative, even helpless
Tested answers to the most common negotiation questions, including "How much do you want to make?"
"That's just out of our budget" and "I'm afraid the number is firm"
Learn when to reveal your salary and when NOT to…and how to say "No" (even if they push, you'll stay cool under pressure)
Learn the special phrases to "coax" a negotiation down the path you want…even if they initially say "there's no budget"
The "Then and Now" technique that almost all experts miss (especially men!). Hint: 80% of a negotiation happens before you ever set foot in the room
The Fallback Technique or, what to do when they say "no"
How to engineer a bidding war — ethically and honestly — to get the maximum value for your skills
A 72-minute interview with a master negotiator, including the actual words and psychological techniques to use in interviews and negotiations
Theoretical framework + specific tactics / scripts + actual watch the negotiation teardowns + analysis
How to handle the "you can't make more than this because everyone else makes this"
Dream Job Also Includes…
Case studies of 6-figure earners to understand the specific tactics they used to land their jobs, negotiate raises, and communicate their value. I asked some of the masters of all aspects of Dream Jobs to join me in studio. Once there, I asked them hard-hitting questions about how they achieved so much, so fast. Get inside the mindset of these top performers and hear about the specific tactics they used — how they think about focus, time management, and salary. You will not find these materials anywhere else.
Negotiation hotseats. Watch real students join me in studio and try to negotiate with me. I systematically expose their weaknesses, then show them how to improve on-the-fly. You'll see the before-and-after results in front of your eyes…and you'll learn how to handle virtually every aspect of negotiation.
Social skills teardowns. Watch real students get tweaked and "tuned" in front of your eyes, and watch how subtle changes to their body language and storytelling can dramatically change their presence. Then use the included audio and video files to transform your own stories into hard-hitting, compelling narratives.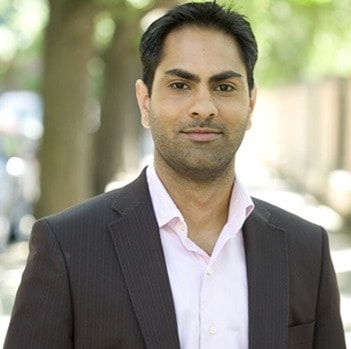 If you want to see the download link, you have to be our paid member. Please, go here and choose your membership