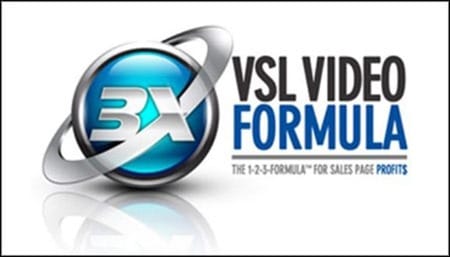 The folks who saw the VSL Sales Video at the Dan Kennedy Summit rushed to buy this product by Jon. Jon Benson also Co-Created 3x Conversion Formula with David Bass, it's an amazing product for email marketing. Jon has worked with many of the top internet earners/marketers today including Dan Kennedy, Ryan Deiss, Joe Polish, Andy Jenkins, Mike Geary, and other folks.
His VSL Formula has generated over 0,000,000 in revenue. Likely more because it's hard to keep track of everyone.
He helps Mike Geary (The Truth About Abs) Generate over ,000,000 a month. He created his Video Sale Letters, to both men and women. Watch the video here (It's amazing and made me want to buy the product): http://www.truthaboutabs.com/men-get-lean-abs.html
Overall, Jon Benson is one of the GO TO GUYs for the "big guys" and that says a lot for the quality of stuff. Watch the webinar here, and you'll see what I mean, his sales tactics… Make you, URGE you to want to buy it.
This is just from in website screencapture inside the webinar video.
Each Section Includes 4 things:
Section 1 The USB Factory
Videos Tutorials:
Creating a Winning USB
Bonus: Live Q&A on USB Factory
Bonus: USP Follow Up Q&A (Plus Overall Q&A)
Section 2 The 1-2-3 Formula
Video Tutorials:
1-2-3-Formula: 2 Stories The Nightmare Story
1-2-3-Formula: 2 Stories The Dream Story
1-2-3-Formula: 3 Tips, Part 1
1-2-3-Formula: 3 Tips, Part 2
1-2-3-Formula: 4 Comparisions
The 3x VSL Toolbox
Bonus: Nightmare Story Live Q&A
Bonus: Dream Story Live Q&A (Plus Overall Q&A)
Bonus: 3 Tips Live Q & A Part 1
Bonus: 3 Tips Live Q & A Part 2
Bonus: Live Case Studies
Section 3 The 5 Step VSL Process
Video Tutorials:
Step 1: The Snap Suggestion Part 1
Step 1: The Snap Suggestion Part 2
+More
Bonus Section The Connection Zone

If you want to see the download link, you have to be our paid member. Please, go here and choose your membership
[cm_restrict]