WANT TO MAKE YOUR BUSINESS
UNBREAKABLE?
Let's create your personalized roadmap to an unbreakable business in 5 days or less!
Who Is The SMART Challenge For?
Are You An Established Business Owner Looking For A Way To Turn Your Fragile Business into a Scalable, UNBREAKABLE Organization?
Are You Looking For a Way to Pivot During Crisis, and Come Out the Other Side With More Predictable, Reliable, Recurring Revenue?
Do You Want a PROVEN 5-Step Strategy To Build MULTIPLE Automated Sales Systems and Take The Guesswork Out of Growing Your Revenue?
Attend the S.M.A.R.T. Challenge LIVE and discover the EXACT strategies Dan Lok Has used to build an UNBREAKABLE world-class organization with fully automated recurring revenue, and highly productive remote teams
Create A Killer Recurring-Revenue Offer
Not all sales funnels are created equally. Should you use a sales letter? A webinar? The truth is… it doesn't matter which sales mechanism you choose. It's all about the OFFER. Dan Lok will help you craft a highly-profitable recurring-revenue offer that can propel your business to new levels.
Get UNLIMITED Traffic From Social Media
There are BILLIONS of people on social media. And you can find nearly an unlimited source of leads, customers and clients there—IF you know how to reach them. With more than 1.7 billion views, Dan Lok has built his entire empire around social media. He'll help you do the same.
Scale Your Business With The Right Tech AND Remote Team
SMART businesses are tech-centric. But you'll still need a team to scale an Unbreakable Organization. You'll see how Dan Lok has built a team that's spread out all over the world. This means that, even if something happens in one part of the world, another team can pick up the slack.
A Sales Funnel Is NOT A Business!
If your business is built on a funnel alone… or if you're looking for the "magic" funnel that will legitimize your business… you're looking at this the wrong way.
Yes, a sales funnel that brings in new revenue to your business is critical.
But, by itself, a sales funnel do not make your business UNBREAKABLE.
What does?
A SMART business. One that has…
MILLIONS of followers on social media.
​A handful of KILLER offers that make those followers excited to buy.
​Large and growing RECURRING revenue (so you're not always starting each month over at zero).
​A tech-stack that SCALES as big and fast as you need it to.
​A remote team that's FANATICAL about both the success of your customers, and the success of the business.
Those are the magic ingredients in an unbreakable business.
How many of them do you have?
Don't feel bad if the answer is 1 or 2.
The pandemic has exposed millions of businesses that are clearly NOT unbreakable.
That's why I put this 5-day challenge together.
During this 5-Day SMART Challenge, I'm going to take you by the hand and work with you to develop your Personal Roadmap to Creating an Unbreakable Business.
Over the course of 5 days, I'll walk you through every step you need to take to get from where you are now… to where you want to go.
I'll show you…
1. How to create recurring revenue offers that scale.
2. The sales funnels that are working today to sell high-ticket recurring-revenue offers.
3. How to get all the traffic you'd ever need from social media (without necessarily becoming some kind of guru in your industry).
4. The exact tech tools you should put in place now, so your business can grow as fast as you want and nothing breaks.
5. How to grow a remote team that really cares (and that you can depend on, without having to micromanage).
By the time the 5 days is over, you'll have a personalized step-by-step plan to turn your business into a World-Class organization.
One that's not at the mercy of a single funnel… or a single employee… or a single traffic source…
An Organization that's truly unbreakable.
So, if you're ready to take action, I'm really excited for you to join me on the LIVE 5 day SMART challenge.
Imagine…
At the end of the 5 days, you'll have a clear roadmap to take your business exactly where you want it to go.
You'll have a blueprint for building an Organization that has enough income diversification and recurring revenue to weather any storm.
See you on the inside.
Who is Dan Lok?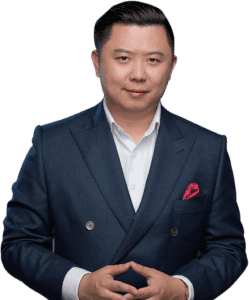 On YouTube, Facebook, and Instagram Dan Lok has been viewed more than 1.7+ billion times for his expertise on how to achieve financial confidence.
‍
He exists in duality as both a celebrity influencer and venture capitalist using his combined martial arts prowess and business acumen to tap into the millennial mindset; becoming the prominent voice for self-education and business model innovation. He trains as hard in the Dojo as he negotiates in the boardroom.
‍
It's why he has earned the moniker—The King Of Closing™.
‍
But when he arrived in Canada, as the son of a single mother at the age of 14 with no ability to speak the language, the thought of his online courses and video series transforming the lives of 1,000,000+ people in over 151 countries – never crossed his mind. It did, however, become his reality.
We've got a lot to cover during the 5-day SMART Challenge. So, we're going to move fast.
That's why, in order to make sure you're fully prepared, we've put together this special online video training package.
Inside this video training package, you'll discover …
​How To Build A Business That Scales
​The Crisis Triangle – 12 Ways To Grow Your Business During A Global Crisis
​The Most Important Skill In Business (It's Not What You Think)
​How To Build Your Business So It Can Run Without You and Scale
​The Greatest Money Making Model In The 21st Century
​How To Scale Your Business To 8 Figures (Building A Battleship)
​The One Thing You Can Do To Grow Your Business And Sales Faster
​How I Hire And Build A High-Performance Team
What Business And Marketing Authorities Say About Dan Lok
"Dan Lok has one of the sharpest business minds. Listen to what Dan has to say."
– Daniel S. Peña Sr.
The 50 Trillion Dollar Man:
Founder of
 QLA (Quantum Leap Advantage)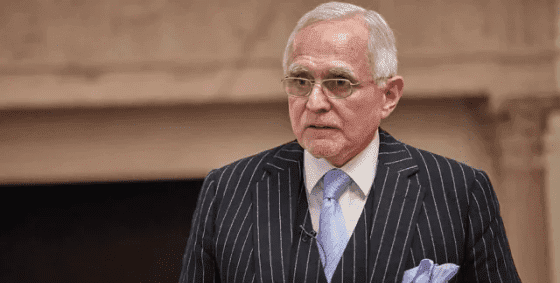 "Dan is a business genius."

– Michael Gerber

The World's #1 Small Business Guru
World-Renowned Author of "E-Myth Revisited"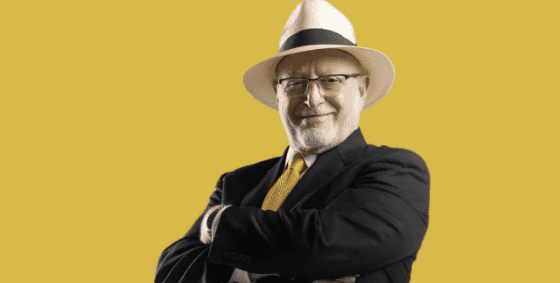 "million more in my pocket is what I believe I would have made in the last 10 years alone had I found Dan Lok sooner."
– Joel Bauer

Mentor's Mentor, Trainer of 1,900
Top Speakers, Authors, And Entrepreneurs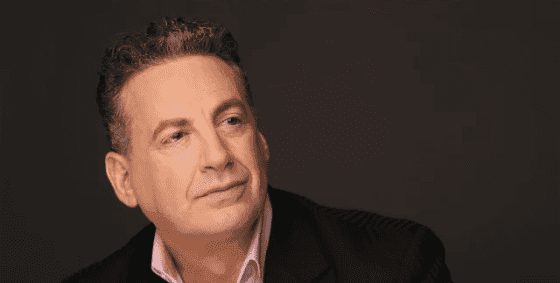 "I love that Dan is no BS and has inspired and influenced thousands of people over the course of his career."
– John Lee Dumas

Founder & Host of Entrepreneurs On Fire Podcast