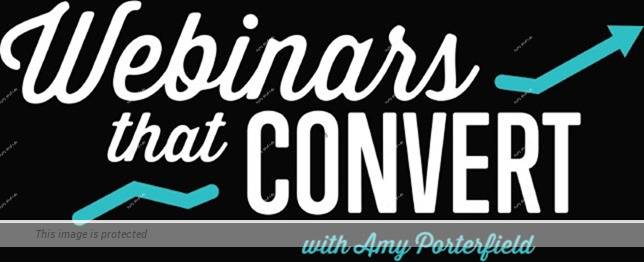 YOUR FIRST 5-FIGURE WEBINAR
IN THE NEXT 30 DAYS
Even if you're allergic to tech, your email list & sales funnel is a "work in progress", and the idea of having to sell has you stuttering your words.
If you sell info products, digital courses, or coaching and consulting services online, then you've SURELY at least considered the possibility of adding webinars to your marketing strategy by now.
And perhaps they've been top of mind for awhile…
…lumped in with the millions of other things taunting you on your "someday to-do" list.
A nagging, lingering "should" that you could never quite bring yourself around to finally doing.
Perhaps you've even forgotten WHY you haven't created and implemented a webinar strategy by now.
Or, if you're highly aware, perhaps you've identified the lack of action to be a murky cocktail of:
Not wanting to waste time or money on a complex tech set-up that's all but guaranteed to be a glitchy disaster.
A lack of confidence in speaking to a live audience… and then having to sell to them.
A preoccupation with email list building, content marketing, or architecting a fancy, million-dollar sales funnel complete with upsells, downsells, tripwires, maximizers, tranquilizers, etc. (Okay, maybe not the last one.)
Setting up an awesome party (your webinar) only for nobody to show up. 🙁
Yet despite all of this, the thought of doing webinars has never slipped too far down the bottom of your to-do list, because deep down in your entrepreneurial heart, you KNOW that pulling off an effective webinar strategy is the KEY to scaling and automating your growth while FINALLY creating more profits, freedom, and fandom in your business.
And THAT is what I'm going to help you accomplish today.
So even if you think that you're a bit behind the curve…
…that the opportunity has come and passed…
…that webinar attendance is fluttering – attention spans dwindling – conversions plummeting – and ad costs skyrocketing.
(And you wouldn't be ENTIRELY wrong on any of these fronts, either.)
THERE'S STILL IS A WAY FOR YOU TO PIONEER THE NEXT PHASE OF
WEBINAR MARKETING, AND IN DOING SO:
Build a highly engaged email list that hangs on every value-soaked word that spills from your lips.
Architect a simple yet massively profitable webinar funnel that allows you to quickly scale up and put your profit-generating machine on autopilot. (Hmm…so THAT'S the whole "passive income" thing marketing gurus have been so hot on for the last decade.)
Do MORE of what you love (creating and teaching new awesome material) and less of what kills your vibe (desperately trying to keep up with every marketing hack, trick or tactic that hits your inbox).
Because with the right strategy and step-by-step training,
you'll be able to:
String together your tech and software with ease, knowing that you've taken all the necessary steps to avoid the glitched-up horror stories that people love to vent about on Facebook.
Never waste hundreds of dollars on leads and registrants that never show up – instead, you'll take your final sips of pre-webinar tea (I prefer  oolong), knowing that the room is JAM PACKED full of dozens or hundreds of new fans eager to hear your message.
Anticipate your first 5-figure payday, knowing that the next one is simply a matter of repeating the process you've already mastered.
Never worry about striking the right balance between teaching and selling on your presentations – and instead be able to expertly weave the two together in a harmonious way that delivers VALUE to your audience and compels them to hit "Buy."
And most importantly…
Be assured that NO effort is wasted. That every bit of energy you put into your webinar strategy will pay off a hundredfold. That webinar creation and delivery has become a $1,000/hour activity, because every action you take is going into a highly-refined system that is PROVEN to churn out profits.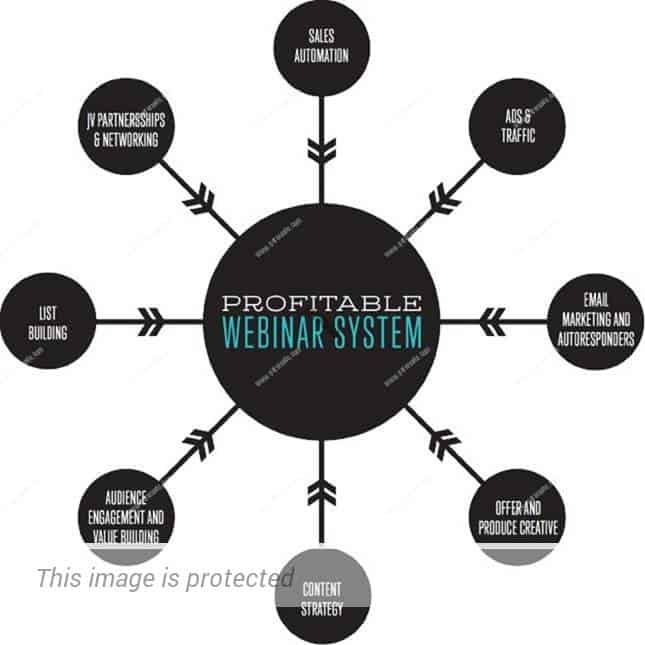 Webinars That Convert
The complete A-Z Blueprint for creating and delivering high-converting webinar funnels that flood your list full of raving fans, build massive trust and value, and quickly put your scaled-up profits on autopilot.
I'VE SPENT NEARLY 5 YEARS DEVELOPING, TESTING AND OPTIMIZING THE MOST COMPLETE, PROVEN AND
EASY-TO-USE SYSTEM FOR GENERATING CONSISTENT AND SCALABLE PROFITS THROUGH WEBINARS.
The result is 5 CORE MODULES and a treasure trove of checklists, cheat sheets and templates that hold your hand through every step needed to achieve your first 5-figure live webinar…
…and then put it on autopilot so that your business can earn a steady stream of passive income while you expand your product line, network with more partners, or take that much deserved vacation. 🙂
So why 5 Figures?
Simple…it's a realistic and highly achievable tipping point.
While the strategies included in this course WILL take you to 6 figures and beyond, there's something undeniably magical about pulling off your headset after delivering a flawless webinar and watching your bank account balance hit the five figure mark for the first time.
Because once you get there…new doors open up VERY fast.
You have leverage…you have momentum…and you finally have confidence that this business you've poured your heart and soul into for so long (and had all but given up on) actually DOES have the legs to take you as far along the entrepreneurial path as you're willing to go.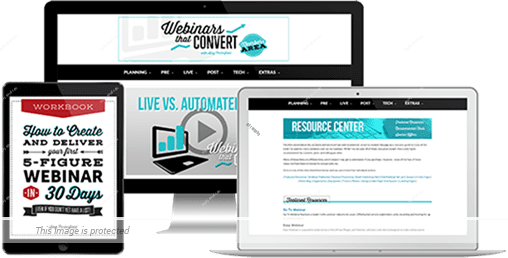 WEBINARS THAT CONVERT IS THE VERY FIRST TRAINING OF IT'S KIND THAT:
Treats webinars as a complete profit-generating system instead of an isolated, bottom funnel tactic.
Leverages and synergizes your list-building, email marketing, and audience engagement ALL within a single efficient system so that NO marketing effort is wasted or executed out of context.
Assumes nothing. Quickly takes you from knowing absolutely nothing about webinars, to running a highly profitable (and automatable) webinar funnel that floods your email list with new, engaged leads and converts them into profits.
Holds your hand through the tech set-up and all the other icky bits that we technophobes like to ignore until the very last minute.
5 Modules:
MODULE 1:  THE WEBINAR PLANNING PHASE
MODULE 2:  THE PRE-WEBINAR PHASE
MODULE 3:  THE LIVE WEBINAR PHASE
MODULE 4:  THE POST-WEBINAR PHASE
MODULE 5:  THE AUTOMATED WEBINAR FUNNEL